Happy Joe's Holiday Parties for Special Needs Kids Set for December 6-7
Happy Joe's is gearing up for their annual holiday parties for special needs kids! This year, the events will be held on December 6th and 7th at two locations. Overall, holiday parties for children with special needs. The first party will be at Happy Joe's in Bettendorf, and the second will be at their Davenport location. 
These parties are always a lot of fun and provide a great opportunity for kids with special needs to celebrate the holidays with their friends and family. At the party, children will participate in various activities, including face painting, holiday crafts, and even some live music. The staff at Happy Joe's have also organized special treats for each child attending. They are sure to make these parties extra special for everyone.
In addition to the holiday parties, Happy Joe's also offers a wide range of activities for special needs children throughout the year. They offer adaptive physical education classes, social clubs, and sensory playgroups. All of these activities are designed to create fun experiences that help foster learning and friendship between kids with different abilities.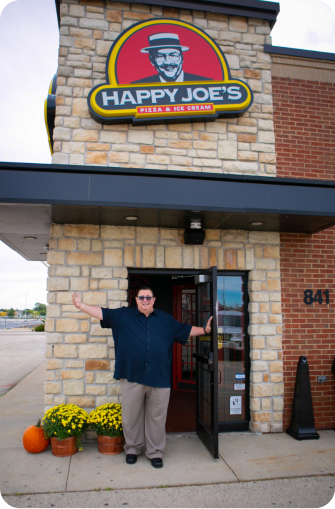 Happy Joe's American Pizza Parlor staff works hard to ensure each child has an enjoyable experience at their events and programs. They are reckoned to give back to the communities they are currently present at (Facebook).
Happy Joe's is committed to providing activities that cater to the special needs community in the Quad Cities area. Their holiday parties are just one example of how they strive to bring joy into the lives of those with disabilities. They hope this event will kick off a merry and bright holiday season for all the children attending. You can visit their website or call them directly to learn more about Happy Joe's and their events.